Each facedown Drone minion engaged with a player has a base SCH of 1, a base ATK of 1, and a base hit points of 1.
Forced Response: After a facedown Drone minion is defeated, place that card in it's owners discard pile.
Boîte de base #140. Ultron #7.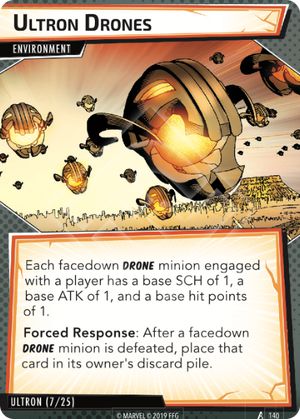 No review yet for this card.